Spending Time With Family Essay Contest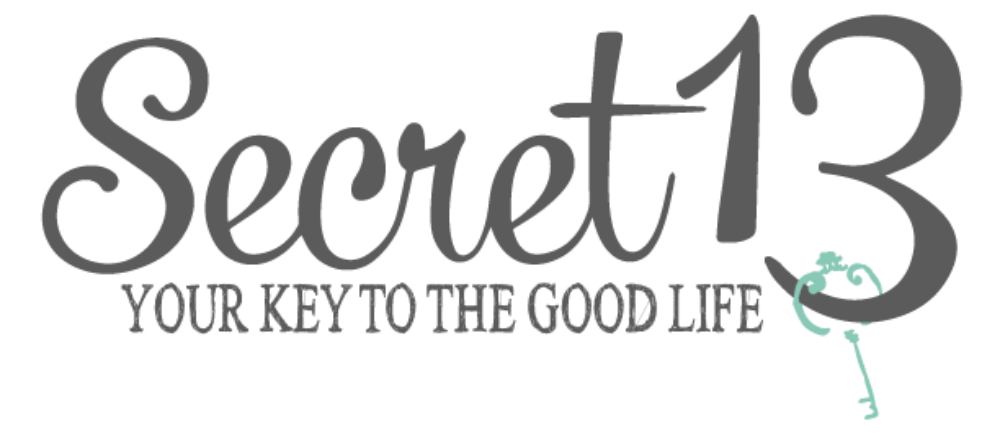 Living Well Spending Less: 12 Secrets of the Good Lifeshares 12 secrets for seeking—and finding—the Good Life in our day to day lives. From time management and goal-setting to managing our homes and finances, these practical and concrete strategies can help each of us discover a life rich with purpose. Even so, a life well lived is not so much about what we have as who we are, and ultimately each one of us holds the key to our own secrets. Secret 13 is the truth that YOU have uncovered as you discover your own Good Life. 

Each week for 12 weeks we will select one finalist's essay to feature here at Living Well Spending Less. At the end of the 12 weeks, Living Well Spending Less readers will vote on their favorite #Secret13 story, and the essay with the most votes will win a 7 day cruise for 4 on the Carnival Sunshine! Today's post is our seventh finalist in the Secret 13 Essay Contest. For more inspiring Secret 13 stories, be sure to check out our Blog Tour!
Hello, I'm Amanda. I live in Colorado Springs with my husband,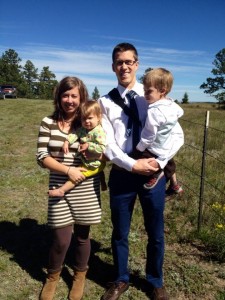 our two rambunctious toddlers, and our dog. My garden spade, my cookbooks, my hiking shoes, and my piano are some of my favorite things.
I make myself rather scarce in the world of social media, and I don't have my own blog. But, I do my share of Facebook browsing and read plenty of blog posts. Because of this, I sometimes find myself thinking my thoughts in the form of Facebook updates (someone please tell me I'm not the only one) or composing blog posts (usually rants in response to something else I've read) in my head.
So, without further adieu, here is what my brain composed when I read about Ruth's #Secret13 essay contest. I think it's essential to be talking about how to navigate this world filled with technology and media, and how to do it well. I need to hear this as much as anyone else, and putting it into words makes me more accountable. So this time I decided to write it down.
*    *    *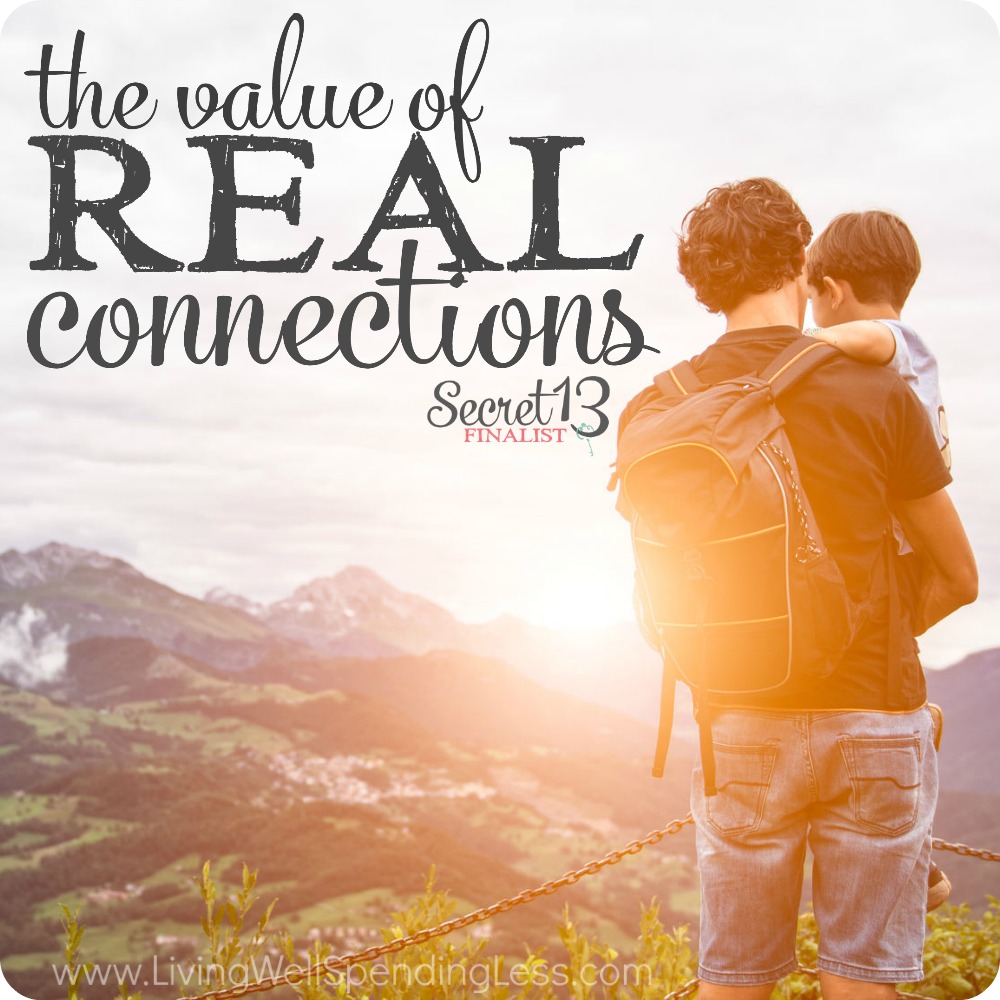 What is MY Secret 13? Value connection with real people over connection with screens.
A sales representative came to my door today. "Who do you have your cable and internet with?" he asked. "Well… we don't have either right now," I replied. This has happened a couple of other times, and I'm not sure if any of the salespeople believed me or not.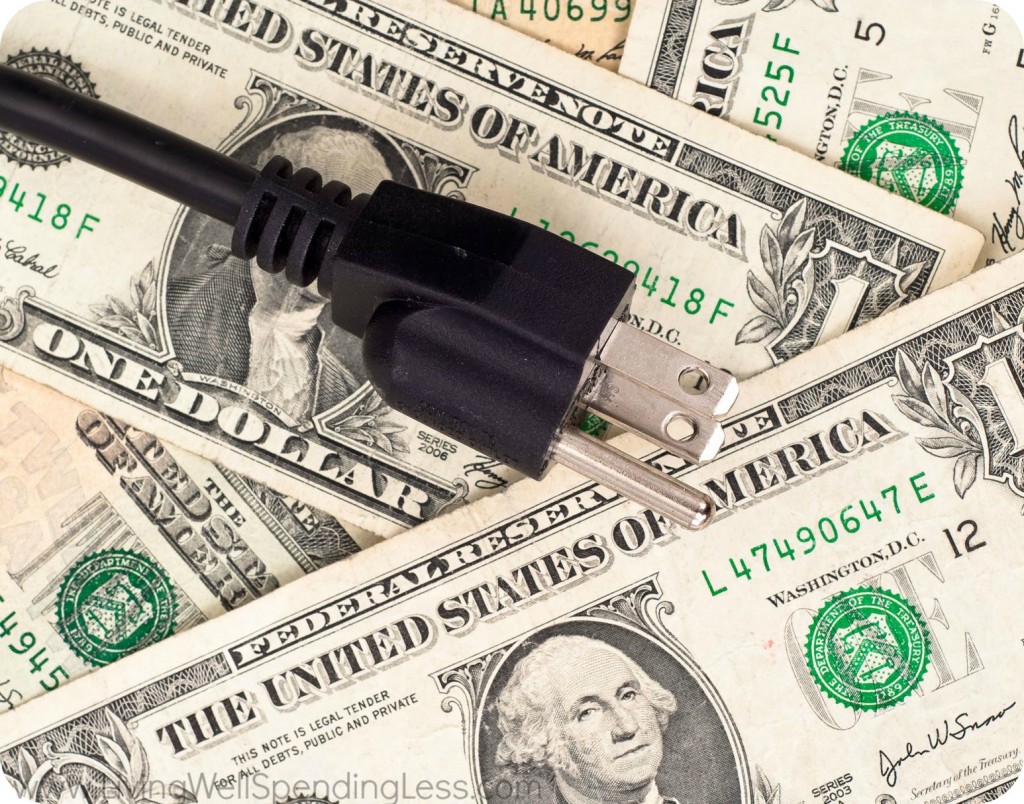 But it's true. The past year has been an experiment for our family. At the beginning of the year we decided to cut extra expenses so that we could finish paying off student loans faster. One of the things to go was our internet connection — making this the first time our family has gone without wifi for an extended period of time. Aside from saving money, my husband and I also wanted to prove to ourselves that it wasn't something we really needed.
Therefore, right now, my only daily internet connection is my smartphone, and we don't have cable or Netflix. (Side note: we keep our TV packed up in a box when it's not in use. Try it!)  Since we use a pay-as-you-go phone plan with very limited data, we pay $50 a month, making our cost-per-month for technology and media a whopping total of… $50. (We could be shelling out, hypothetically, $75 for a contract cell phone plan, $40 for internet, $50 for cable, and $10 for Netflix. $175 total. And that's rather "basic" I think. I'm sure we could be paying much more than that with other options.) So one benefit to this experiment is more money in the bank.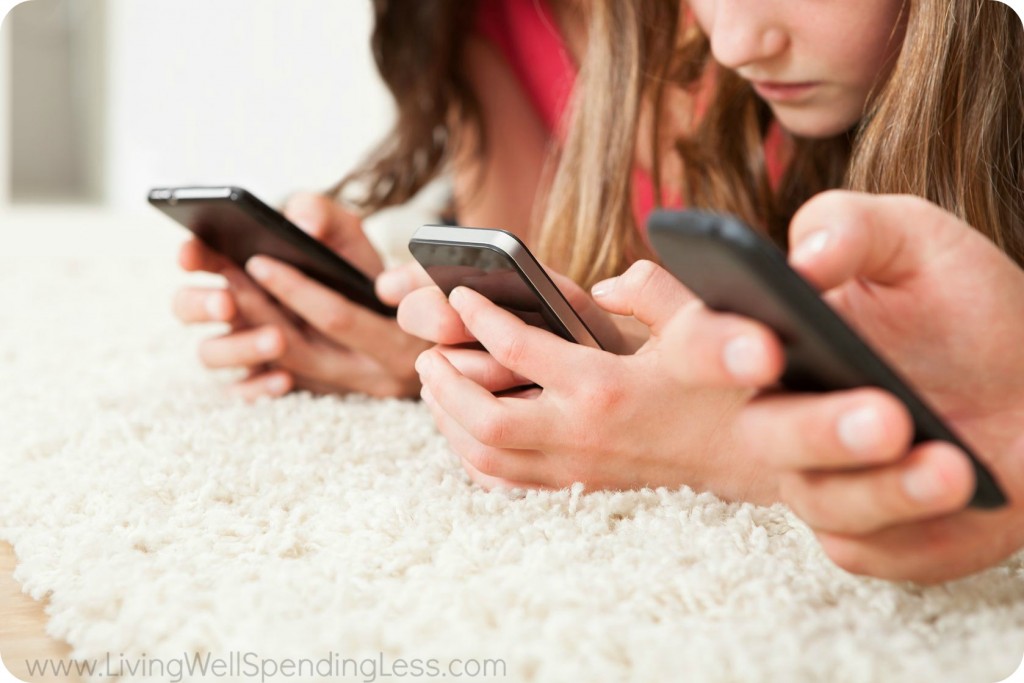 But money isn't what's really at stake here.
The real change has been in our habits. We have to work for our media. It's not our go-to family activity; instead, it's a special treat.  It's not an easy distraction if we're bored, stressed, or avoiding our other tasks. The computer and the TV aren't sitting there in the center of the room calling to us to watch the news, read one more blog, check out Instagram, or just kick back and surf channels for the evening. If we want to watch a movie, we check out what's available from the library or put one on hold. (The library is an excellent resource for all kinds of things, including movies, even though it does require us to delay our gratification a little bit. ) There are some things I can do with 500 mb of data on my phone, but other times I have to wait and use internet somewhere else. I have learned it is good for me to wait.
So you can probably see that "media" is a rather small part of our lives right now, and our time is not centered around it. Which means we have more time for long conversations, games, puzzles…time to read book after book to the kids. We can cook involved meals together and sit around the table with friends. There's time to hike and enjoy the outdoors, and there is space to just think or rest without distraction or noise. This is some of the stuff of the "good life." It's what our family enjoys, and I don't think we would choose to do these things as often if our lives were overloaded with media.
Not having internet is inconvenient in ways, of course. It's required "sacrifices" of sorts. But we must consider: what are we sacrificing when we choose to while away the hours scrolling through Facebook and watching dozens of TV shows. Do we look our family members in the eye? Do we spend quality time together? Do we read and learn together? Do we know our neighbors? Do we serve our communities? Do we sit and think, do we let our minds rest, do we allow space and margin in our lives? We all like to say we're busy, too busy for many of these things, but why then do we have so much time to spend in front of our screens? Why are we glued to our smartphones? Trust me, even with the changes our family has made, I am still often as guilty of this as anyone else!
Please don't hear me wrong. Technology isn't bad, and in fact it has a lot of good to offer. (We aren't luddites. I have a smartphone remember?) But what are we letting it take from us? What are we being robbed of?
#Secret13: value real connection with our families, friends, and communities over connection to screens, our devices, our mindless entertainment.
I don't necessarily think this looks the same for everyone. I don't think it's about a precise formula that will automatically put your priorities in order. But we all need to consider what we're sacrificing… because we're all sacrificing something. I would rather sacrifice my screen time than good, true, quality time with my people, time for pursuing a worthy hobby, time spent helping others, or just the quiet space to ponder and think.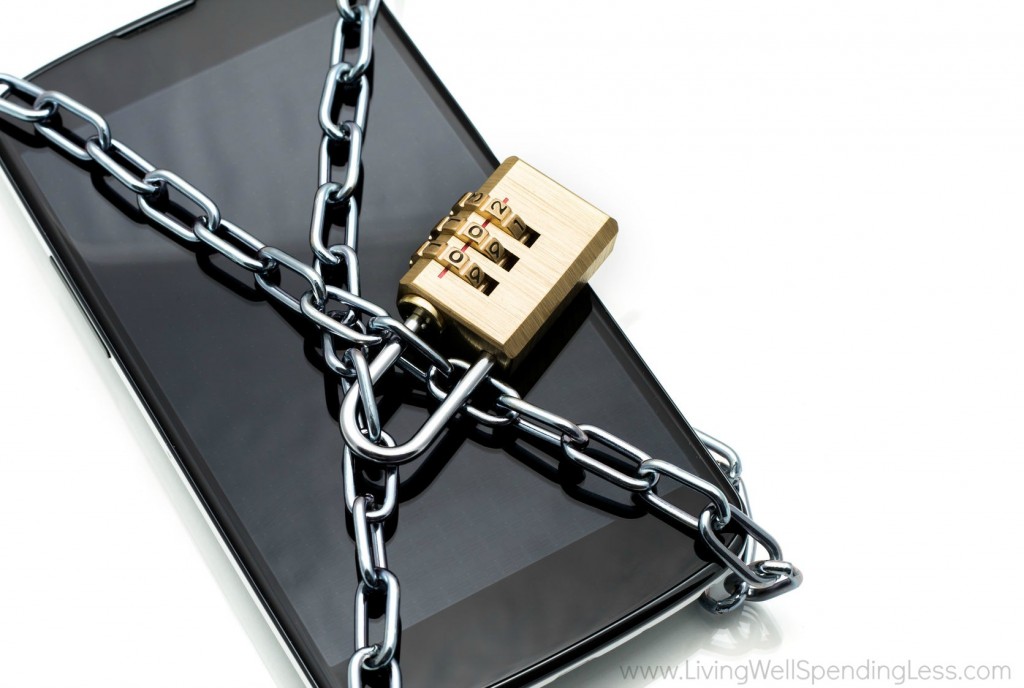 I wish I could say that this experiment has been a complete success for me. Unfortunately the temptation is strong to pick up my smartphone anytime it strikes my fancy. Sometimes it's far too easy to choose browsing my phone over truly investing in my two toddlers (ages two and one). One of my goals for this year is simple: to put down my phone! One step I've already taken in this area is giving my phone a "curfew". I plug it in to charge in the kitchen at night instead of letting it be the last thing I look at before I go to sleep or the first thing I see when I wake up.
We all have different situations. And we aren't all going to give up internet or TV. But what changes could you make? Maybe you could move your TV to a different room, or pack it up when it's not in use, so it takes more effort to watch it. Perhaps you could consider only owning one TV. Try going a few months without internet. Put a password lock on the internet browser on your phone that only your spouse knows.. so that your phone is just a phone for the majority of your day. Take a break from Facebook. Limit yourself to watching one movie a week. Take a vacation and truly unplug.
I do encourage you to look critically at your screen time. Consider what you might be missing out on. People are more important than screens. So turn off this computer and put down your phone. I think there is much to be gained.
*   *   *
Want to enter for a chance to win an all-expenses paid cruise for four on the Carnival Sunshine?  In 750-1200 words, please share your own Living Well Spending Less® story. It could be a challenge you faced in your own life and the lesson you learned as you overcame it, or a personal story about how something within one of the chapters of Living Well Spending Less: 12 Secrets of the Good Life personally affected or changed you.

Next, send a copy of your essay to secret13@livingwellspendingless.com. Be sure to also include your name and blog name (if you have a blog), as well as a photo of yourself and any other photos you'd like to include.  For more details about the contest and how to enter, please check out our Secret 13 Contest Page!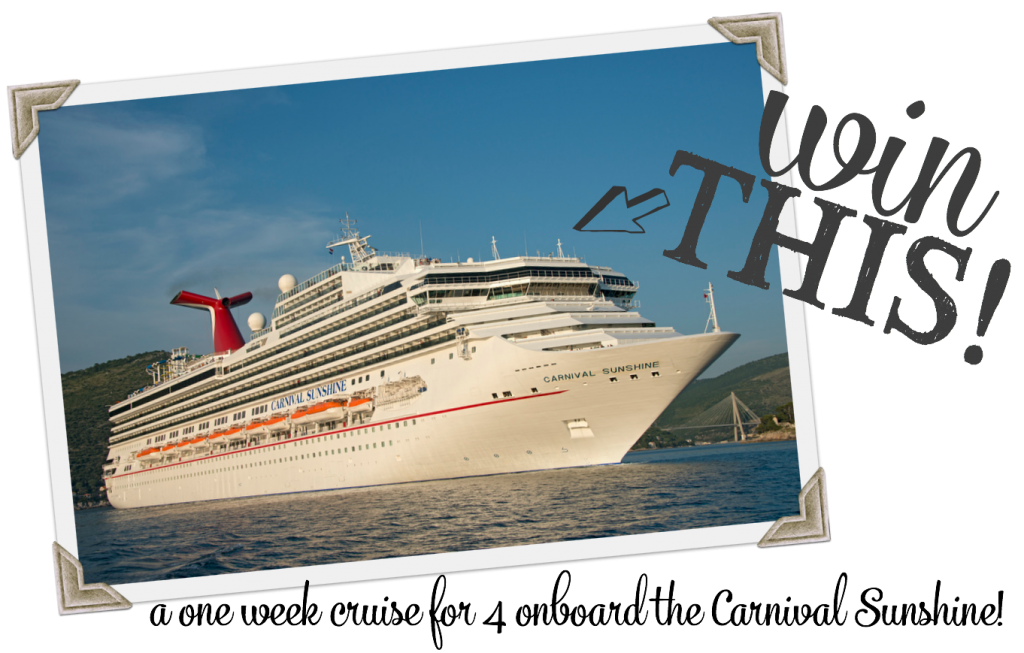 Young Writers Essay Contest 2017
Congratulations to the winners of Parenting New Hampshire's 2017 Young Writers Essay Contest. So many outstanding essays about the "perfect day" were submitted to this year's contest that it was difficult to choose just a few to highlight. Thank you to all the essayists who entered this year's contest and keep writing! — Melanie Hitchcock, Editor
---
OVERALL WINNER: MADELYNE CYR
Madelyne, 11, lives in Weare with her dad, mom and younger brother, Maddix. She loves sports and plays soccer, basketball and track. When she's not playing a sport, she enjoys spending time with her friends. She also enjoys spending a lot of time with her family at their camp at Success Pond, and at the beach in Madison, Conn. Thank you to Madelyne's fifth-grade teacher this past year, Mrs. Dionne, who encouraged her writing and made a huge difference for Madelyne in making writing fun.
Madelyne's essay:
My great-grandfather, old Pépère, died on June 26, 2017, so my perfect day would be spending it with him. Where I would like to go with him is our camp up in Berlin called Success Pond. Old Pépère loved it there.
When we go there the weather is 88. He would take me and my brother out on the pontoon boat and I would jump and dive off it. After I dry off I would lie on the hammock in the sun and he could tell me how he built our old camp brick by brick. Then we would have lunch; he loved Saltines and butter so that's what we would have. After that we would go for a ride in the Jeep to see if we see wildlife. Then we would go blueberry picking in front of our camp. We eat more than what we picked.
From what we picked we make blueberry pie. Next we go fishing and catch a largemouth bass. It is starting to get late so we head back. We start to get dinner ready and we have the largemouth bass, blueberry pie, lemonade, and Saltines and butter. A little later it starts to get dark and it's time to roast marshmallows. Right after we roast marshmallows we watch fireworks and just talk. I miss him so much. That would be my perfect day.
---
WINNER, AGE 7 & YOUNGER: JONATHAN CAMIRE
Jonathan Camire, 7, lives in Manchester with his mémère, pépère and his dad. His favorite movie is The LEGO Batman Movie and he loves to go to the mountains and go swimming when he isn't spending time with his pets or playing Pokemon. Jonathan has two brothers and a sister.
Jonathan's essay:
My perfect day is Oct. 8 because it's my birthday and close to Halloween. I love to spend time with my mom. I love my "pépère and me days." We start out in the morning by playing my 3DS or the tablet and we watch TV together. Then my pépère makes bacon.
We run errands together and then we go to my favorite place to eat, Wendy's. I have two cheeseburgers with ketchup only, a soda, a Frosty and French fries.
My favorite game to play is Pokemon. I play at Double Midnight Comics and at the city library. My favorite TV show is Sponge Bob. I love playing with my cat, Treecko and my rabbit, Patrick.
---
WINNER, AGE 8-11: SOPHIE DANDAWA
Sophie, 10, lives in Derry with her parents, her younger brother, Sam, and their cat, Snap. She will be in fifth grade at South Range Elementary School this year. Sophie's passion is playing sports, especially soccer.
She also plays basketball and recently competed in her first track and field event. Besides sports, Sophie loves school, her friends, and reading. Her favorite books are the Kicks series and the Baby-Sitters Club. When she grows up, Sophie hopes to play soccer in the Olympics and be a scientist.
Sophie's essay:
Although a day at the beach would be fun, my perfect day would be at a soccer game. My perfect day would start out with me and my mom, dad, brother, and cat flying to Brazil to watch a U.S. Women's National Team soccer game. I would want my day to take place on a sunny, late spring day. After the game I would want to meet the players. Then I would want to go out to dinner with my family and Alex Morgan. After dinner I would want to walk around Brazil for a little while. I would buy some clothes from shops as souvenirs. Later that night I would go see a Brazilian band play and dance to the music as well.
Then I would have my family go to our hotel room while I went to a stadium to practice and get tips from Alex Morgan and Carli Lloyd. After practice I would go out for ice cream with them and get my favorite flavor, double chocolate brownie. When we finished our ice cream I would stop at one more shop. At that shop, I would buy presents like jewelry and tiny statues to give to my friends back at home. A day at the beach could never be as fun as a day like that.
---
WINNER, AGE 12 & OLDER: LILY COADY
Lily, 15, lives in Hollis and has two siblings – a younger sister, Lara and an older brother, Parker. She calls herself a vocal feminist and is a co-founder of her school's Political Action Club. Her favorite literary works include Milk and Honey by Rupi Kaur and Orange Is the New Black by Piper Kerman. She loves to dance, draw (or do anything related to art), and, of course, write.
Lily's essay:
There is beauty in simplicity. Think of the vibrant colors in a single flower petal, or the rippling of a droplet hitting the surface of water. Thus, my perfect day would be simple.
I start by waking up early, but I still feel fully rested. The sun is shining through my curtains as if they were lanterns. The birds are chirping ever so quietly out the window. A breeze gusts through a cherry blossom tree, setting hundreds of flowers into the air, falling like snow.
I exit my room and smell buttery pancakes being cooked downstairs. When I enter the kitchen, my family is sitting at the table. My dad is still at the stove, plating the last pancake. We all eat together and converse about the day to come.
We next go to the beach. I soak up the sun rays and inhale the sweet ocean air. My sister and I go into the water, which at first is alarmingly cold, but becomes gradually warmer as time goes on. We play, splash, and smile. After the tips of our fingers start to get all pruney, we go back on shore and join my parents.
Here is the best part: we all just talk. We reestablish our closeness to each other. We talk about old memories, and new ones that we just made. We talk about movies, and books, and each other, and everything in between. The sun begins to fall into a sky of flaming reds and oranges. My family and I watch until the sun disappears, and we decide it's a good time to go home. When we get back, we all crash on the couch and fall asleep together.
My day wouldn't be extravagant or excessive; it would be simple, and it would be perfect.